Welcome to Audiobook Addicts! Our mission is to help you find and download the very best audiobooks online. Read on to discover our favorite places to download audiobooks online (both free and to buy), essential audio books for your digital library and much more.
Free Audiobook Downloads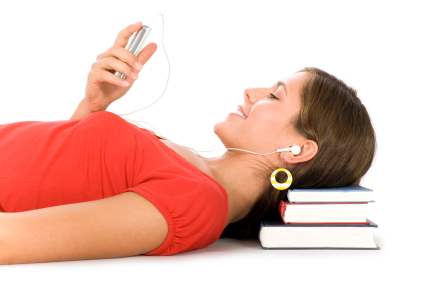 There are a number of places you can find free audiobook downloads. Free audiobooks may be in the public domain, shared under a Creative Commons License or available for loan via a public library. We maintain a comprehensive list of free audiobook sites which you can find here:
You may also find the following articles useful:
It is worth noting that public domain audiobooks and audiobooks shared under a Creative Commons License are often read by volunteers. This means the quality of the narration and production can vary. That's not to say there aren't good ones out there, rather you just need to be prepared to look a little harder. For this reason you may decide it's worth buying audiobooks.
Buy Audiobooks Online
If you have ever typed "audiobooks" into Google you will realize there are many places to buy audiobooks online. We've spent a lot of time researching these sites and have settled on two favorites: Audible.com and eMusic.
Audible.com
There is a massive selection of 100,000+ audio books and other audio content available for download on Audible.com. Audible also has a large community of audiobook listeners who rate and review the audio books they listen to.
Audible offers subscription plans which work out to be better value than buying audiobooks one at a time. We recommend the Audible Gold Membership Plan because it has two excellent introductory offers:
 Audible.com Discount Offer. Download an audio book for $7.49 per month for the first 3 months, and $14.95 per month thereafter.
 Audible.com free trial. Get a free audiobook with a 30 day trial.
eMusic
There are more than 12,000 titles currently available on eMusic.com. Like Audible, eMusic has a subscription service that makes audiobooks much cheaper than buying individual audiobooks. eMusic audiobooks are $9.99 per credit (most books in the eMusic catalog are available for one credit) and eMusic.com free trial includes a free audio book.
Audiobooks are available from eMusic in MP3 format and are DRM-free (in contrast to Audible's digitally protected audio books). This means eMusic audio books play on any device and can be copied to multiple computers and burned to CDs and DVDs without any restrictions.
For a detailed comparison of the Audible, eMusic and other places to buy audio books see:
Recommended Audiobooks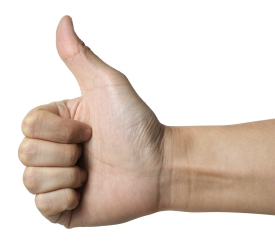 We realize that with so many audio books available for download it can be difficult to decide which one to listen to next. We recommend trying the following (they're some of our favorites):
Fiction:
Non-Fiction:
For more suggestions see our recommended audio books page.
I also recommend the following lists from Audible of the best audiobooks on their site (both Editor Picks' and Customer Favorites):